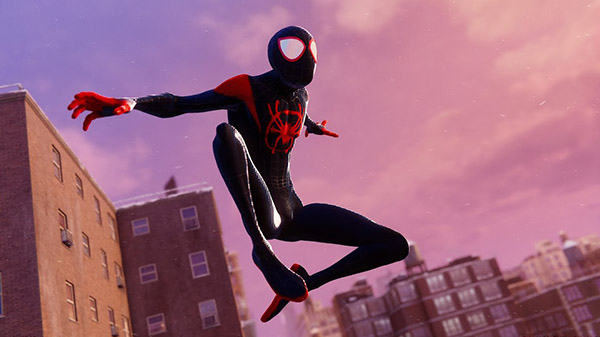 Miles' Morales suit from the Sony Pictures Animation film Spider-Man: Into the Spider-Verse will be playable in Marvel's Spider-Man: Miles Morales, publisher Sony Interactive Entertainment and developer Insomniac Games announced.
The suit is included as an early unlock for users who pre-order the game, can also be earned in the game without pre-ordering. Activating the "Vibe the Verse" suit mode will mimic the low visual frequency effect of the film on Spider-Man. (This can be turned off.)
Marvel's Spider-Man: Miles Morales is due out for PlayStation 5 and PlayStation 4 on November 12 in the United States, Japan, Canada, Mexico, Australia, New Zealand, and South Korea, and November 19 in the rest of the world.
Watch a trailer and 11-minute gameplay video of the suit in action below.
Trailer
Gameplay