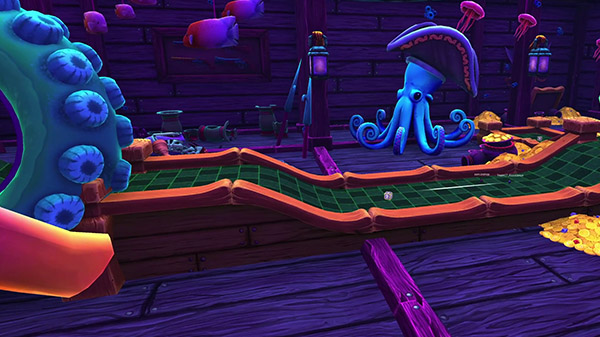 Publisher Team17 and developer Blacklight Interactive have released a free update for Golf With Your Friends dubbed "The Deep," which adds a new course with 18 holes set in the depths of the sea.
Here is a brief overview of the update, via Team17:
"The Deep" takes players into the inky depths of the sea, where a fresh new set of 18 holes–and sea creatures—await. No underwater course would be complete without sunken treasure, and players will also witness giant sea creatures, fully-functioning cannons, and even a Kraken or two, all of which may help or hinder player progress along the way.
Team17 also announced that Golf With Your Friends will be available at a 33 percent discount during the Steam Halloween sale beginning October 29.
Golf With Your Friends is available now for PlayStation 4, Xbox One, Switch, and PC via Steam.
Watch a trailer for the update below.