Genshin Impact version 1.2 update launches December 23, adds Dragonspine area
Version 1.1 and 1.3 updates also dated.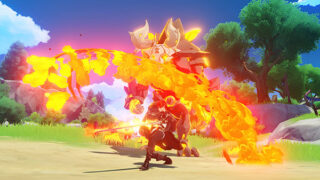 The version 1.2 update for Genshin Impact will launch on December 23 and add the Dragonspine area, publisher and developer miHoYo announced.
miHoYo plans to update the game once every six weeks, with each update taking place on a Wednesday and bringing its own themed activities. In addition to the version 1.2 update, the company also announced the version 1.1 and version 1.3 updates, which are due out on November 11 and in February 2021, respectively.
Get the details below.
Version 1.1

Estimated to arrive November 11, the Unreconciled Stars event will take place in this version.

Version 1.2

Estimated to arrive December 23, this version will unveil the Dragonspine area and its related event.

Version 1.3

Estimated to arrive in February 2021, the Lantern Rite event series comes with this version.
Genshin Impact is now available for PlayStation 4, PC, iOS via the App Store, and Android via Google Play. A Switch version is also planned.