TGS 2020 Online official live stream schedule announced [Update 2]
Capcom, Sega / Atlus, Koei Tecmo, Square Enix, and more.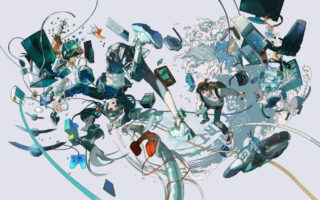 The Computer Entertainment Suppliers Association has announced (2) the Tokyo Game Show 2020 Online live stream schedule for the official Tokyo Game Show YouTube channel.
Get the details below.
(All times are Japan Standard Time.)
Schedule at a Glance

September 24

September 25

Block 1
Block 2

17:00 to 19:00 – Sense of Wonder Night 2020 (YouTube English, Japanese) – Sense of Wonder Night 2020 is "the sense that everyone changes their own world instantly when they see the concept or hear the concept" = "Sense of Wonder." This event explorers to discover game ideas that cause "WONDER" and give game developers the opportunity to make presentations and introduce works at Tokyo Game Show venue. This year, the 13th time, will be holding online.

Block 3

September 26

September 27
Update 9/10/20 at 10:35 p.m.: Updated Square Enix and Koei Tecmo's entries.
Update 9/16/20 at 2:50 a.m.: Updated Konami's entries.