Second Extinction launches in Early Access for PC on October 13
Dinosaur-themed three-player cooperative shooter from Systemic Reaction.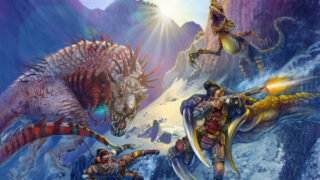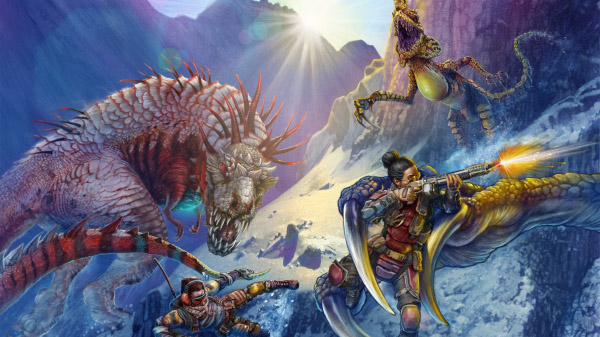 Dinosaur-themed three-player cooperative shooter Second Extinction will launch in Early Access for PC via Steam on October 13 for $24.99, developer Systemic Reaction announced. It will also launch for Xbox Series X and Xbox One at a later date.
The Early Access version will feature four heroes, 10 weapons with five upgrade tiers, and six missions across seven regions on day one, with loadout modifiers (party buffs for each mission), armor augments, timed game modes including a horde mode, an additional mutation and related effects, and more planned for future updates.
Here is an overview of the game, via its Steam page:
About

Second Extinction is an intense three-player cooperative shooter, where your goal is to wipe out the mutated dinosaurs that have taken over the planet. Teamwork is  vital as you adopt the role of one of the survivors, using a unique combination of  weapons, abilities and skills to take on the vast number of enemies. Fight through  a maelstrom of bullets, bombs, teeth, claws and gore, it's up to you to reclaim  Earth!

Key Features

Intense Three-Player Co-Op – Earth is overrun by mutated dinosaurs! Team up with up to two other resistance fighters to take it back in short but intense combat operations.
Battle Mutated Monstrosities – These dinos are nothing like the ones in your history books! From electric raptors  to behemoth T-Rexes that tower over the horizon, these deadly creatures have evolved into the ultimate killing machines.
Experience Spectacular Action – Combine your fireteam's unique weapons and abilities for explosive results  against overwhelming opposition in challenging combat set pieces.
Take Part in a Joint Effort – Your actions, together with the rest of the community, will shape the course of  the war against the dinosaurs.
Watch a new trailer below. View a new set of screenshots at the gallery.