Retro-inspired 2D action RPG Anuchard announced for PC
Retrieve souls of missing people and restore the world's fallen civilization.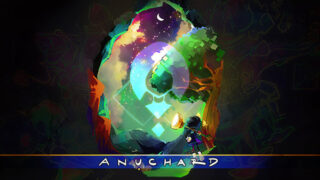 Indonesia-based developer stellarNull has announced Anuchard, a 2D action RPG for PC inspired by Quintet-developed games like the 1992-released Soul Blazer and 1995-released Terranigma. A release date was not announced. A demo is available now via Steam, Itch.io, and Game Jolt.
Here is an overview of the game, via its official website:
About

A retro-inspired 2D action RPG in which you play as a Bellwielder to retrieve souls of missing people and restore the world's fallen civilization.

Inspired by Quintet Enix classics (Soul Blazer, Terranigma), Anuchard tells a story about rebuilding civilization from scratch also the relationship with its deities.

Key Features

Rebuild Anuchard's Fallen Civilization – Throughout the game you will retrieve more villagers. It could be a chef, farmer, herbalist, or even seaweed enthusiast. Each villager will contribute to your town and also give you various benefits in combat.
Fight Various Monsters with an Action-Packed Knockback Battle System – With Audros Bell in hand, use it to knock enemies and objects! Battle various enemies with different Armor types in hand-crafted retro style dungeon.
Solve Dungeon Puzzles – Master the knock back mechanic and solve various puzzles inside the dungeon!
Cook a Hearty Meal in the Orchard – Cook different kinds of foods before going to the dungeon, mix different kinds of vegetables, and discover food recipes.
Get Powered Up by Food – Different food will grant different abilities. Try out different foods to discover abilities that suit your play style!
Watch a gameplay trailer below. View a set of screenshots at the gallery.