Resident Evil Village may come to PS4, Xbox One; 'Winter Comes for Ethan' developer diary
First look at Ethan Winters.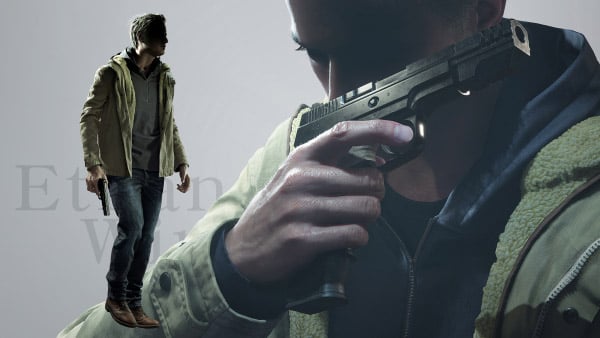 Capcom is attempting to port Resident Evil Village to PlayStation 4 and Xbox One, producer Tsuyoshi Kanda said during the "Capcom Special Program" at Tokyo Game Show 2020 Online.
"While Resident Evil Village is being developed specifically for next-generation consoles and PC, we're looking into delivering the experience on PlayStation 4 and Xbox One as well," Kanda said. "We're looking into it, but we can't make any promises. However, we will do our best to create a top-tier survival horror experience on current-generation consoles."
Capcom also released a six-minute "The Making of Resident Evil Village: Winter Comes for Ethan" developer diary, which provides another look at Chris Redfield and a first look at protagonist Ethan Winters:
The developer diary also features new gameplay footage. Watch the video below (gameplay snippet from 3:20 to 3:40):
Resident Evil Village is due out for PlayStation 5, Xbox Series X, and PC via Steam in 2021.
View high-resolution versions of the character artwork at the gallery.