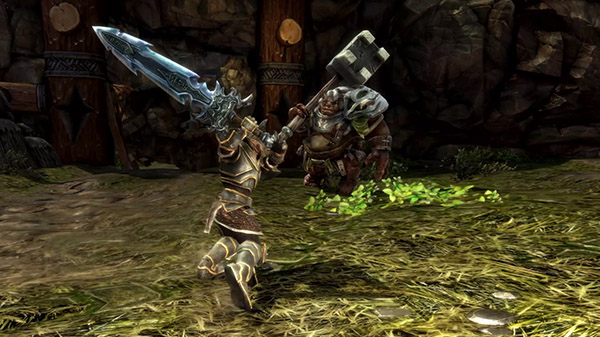 Publisher THQ Nordic and developer Kaiko have released a new trailer for Kingdoms of Amalur: Re-Reckoning dubbed "Choose Your Destiny: Might."
Here is an overview of the trailer, via THQ Nordic:
The way of a true warrior, that's what the path of Might offers you. Wield a noble longsword, a giant hammer, or the brutal greatsword, and mow down your enemies. Might abilities will grant you more offensive power as well as allowing you to wear the sturdiest pieces of armor and have a strong constitution. Might is all about melee style combat—if you see your opponent standing from afar, throw your harpoon and invite him to a dance in close range.
If you missed it, watch the "Finesse" trailer here.
Kingdoms of Amalur: Re-Reckoning is due out for PlayStation 4, Xbox One, and PC via Steam on September 8. Read more about the game here.
Watch the trailer below.