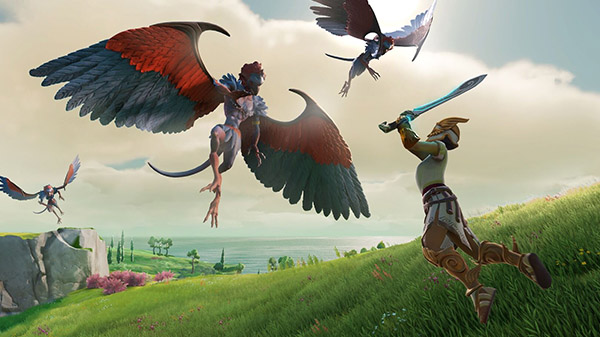 The Taiwan Digital Game Rating Committee has rated "Immortals Fenyx Rising" by Ubisoft for PlayStation 4, Xbox One, Switch, and PC.
While Ubisoft has yet to announce game with that title, it is likely the new name for its June 2019-announced "storybook adventure" game Gods & Monsters, in which you play as a hero named Fenyx. The company previously confirmed Gods & Monsters will have a new name when it resurfaces later this summer.
While Ubisoft has yet to confirm when exactly that is, it is likely in September, when Ubisoft plans to host its next "Ubisoft Forward" event to showcase its future lineup.