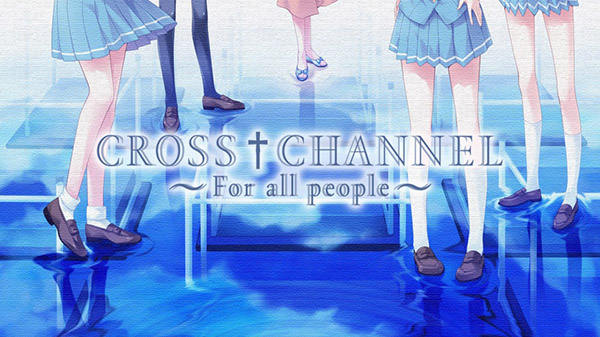 Regista will release a Swtich version of romance visual novel Cross Channel, which it developed with FlyingShine, via the Nintendo eShop on August 20 in Japan for 5,980 yen, the company announced. It will be avaialble for 3,980 yen until September 1.
Cross Channel first launched for PC in September 2003. A port titled Cross Channel: To All People was released for PlayStation 2 in March 2004, followed by PSP in February 2010. Another port titled Cross Channel: In Memory of All People was released for Xbox 360 in April 2011. And the final port Cross Channel: For All People launched for PlayStation 3 and PS Vita in June 2014.
Here is an overview of the game, via VNDB:
Gunjo Academy is a facility designed to gather and isolate those students who got a high score on an adaptation exam (scoring high on this exam indicates that the student is less likely to be able to be adapted to the society) mandated by the government.

After a failed summer vacation with other members of the school's broadcasting club, Kurosu Taichi and some of the other club members return to the city, only to find that the world had completely changed.