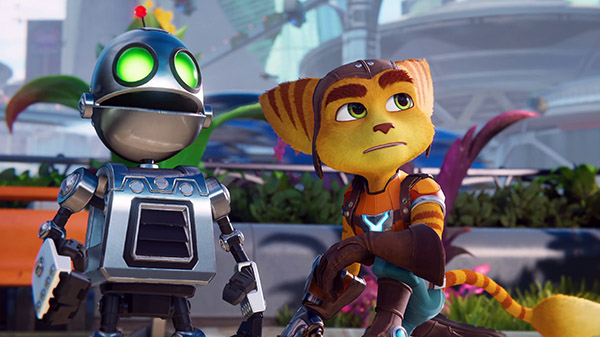 Ratchet & Clank: Rift Apart will offer two resolution and frame rate modes: "4K resolution at 30 frames per second" and "lower resolution at 60 frames per second."
The news comes by way of a Famitsu interview with Insomniac Games director Mike Daly. Insomniac Games further confirmed this on Twitter.
Sony Interactive Entertainment Japan Asia localization producer Daisuke Ishidate added, "Starting in the latter half of the PS3 era, we chose to make Ratchet & Clank games with beautiful graphics by doing away with the 60 frames per second of the PS2 era in favor of 30 frames, and the gameplay itself was built on the assumption of playing in 30 frames. This time, players will be able to choose between the 60 frames per second route of the PS2 era, or the higher resolution and 30 frames per second route of the PS3 era and onward."
Ratchet & Clank: Rift Apart is due out for PlayStation 5 "within the PS5 launch window." PlayStation 5 is due out this holiday. If you missed it yesterday, watch seven minutes of gameplay here.