Atomic Heart adds PS5 and Xbox Series X versions; 'Plyush' mini-boss battle gameplay
Seven minutes of new footage.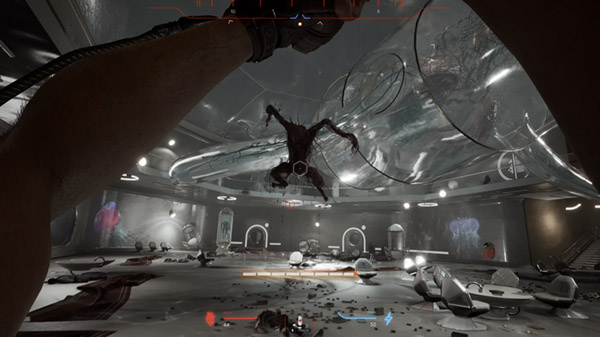 Atomic Heart will launch for PlayStation 5 and Xbox Series X alongside its previously announced PlayStation 4, Xbox One, and PC (Steam) versions, developer Mundfish announced.
"Our game will have no loading screens due to [the] fast SSD," Mundfish told IGN. "Next-gen hardware also provides an exclusive opportunity to fulfill our artistic vision and deliver our game with stunning visuals with no downgrading, which was absolutely essential for current gen."
Mundfish also released a seven-minute gameplay video showcasing a battle against mini-boss "Plyush," which it described to IGN as "an organic enemy which might just be a product of some secret governmental deeds."
As for the game's story, while it is mostly shrouded in mystery, the developer said, "The game kicks off when robots start attacking people. P-3 will have to investigate what has caused all these events and deal with what (or who?) is behind all of this."
While the COVID-19 pandemic has affected Mundfish, Atomic Heart is in "active development." And DOOM composer Mick Gordon is taking part in music production along with Mundfish's in-house sound team.
Watch the gameplay video below.