Tencent establishes Los Angeles-based Lightspeed Studio to develop AAA open-world game for PS5, Xbox Series X
Led by Rockstar Games veteran Steve Martin.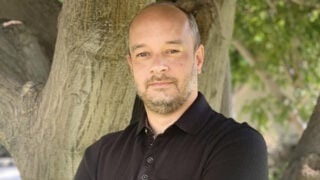 Tencent Games subsidiary Lightspeed & Quantum will open a new studio in Los Angeles named Lightspeed Studio to develop a AAA open-world game for PlayStation 5 and Xbox Series X, the company announced.
Lightspeed Studio will be led by Rockstar Games veteran Steve Martin, who previously held leadership roles on Grand Theft Auto V and Red Dead Redemption 2. Martin will lso act as executive producer on development.
"We're ushering a new era of game culture by combining world-class development with a stress-free work environment," Martin said in a statement. "rom day one, our teams will be focused on building the highest caliber games while promoting integrity, proactivity, collaboration, and creativity."
Martin also pledged to create "a crunch-free and inclusive culture" for the Lightspeed Studios' growing team, which already of staff whose legacies include Rockstar Games, Respawn Entertainment, 2K Games, and Insomniac Games.
Thanks, GamesIndustry.biz.