New Angelique for Switch titled Angelique Luminarise, delayed to 2021 in Japan
The first new Angelique game in 18 years.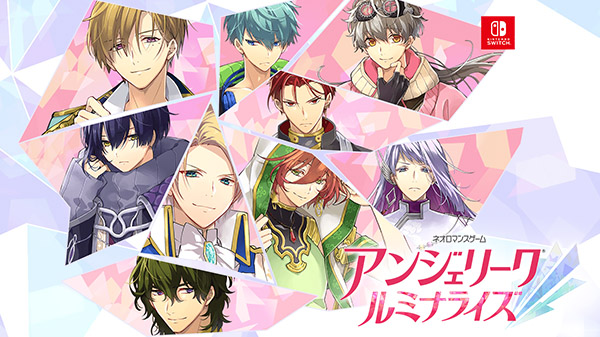 The September 2019-announced latest entry in the otome visual novel series Angelique for Switch is titled Angelique Luminarise and has been delayed to in 2021 in Japan, publisher Koei Tecmo and developer Ruby Party announced. It will support Japanese, Traditional Chinese, and Simplified Chinese language options.
Angelique Luminarise is the first new entry in the Angelique series in 18 years. In the world of Angelique, there are several Cosmos. Angelique Luminarise is set in the "Commanding Owl Cosmos." Some of the Sacred Guardians that sustain this Cosmos have a sense of respect for the Guardians of the "Sacred Bird Cosmos" of previous entries, but a completely new story will be unfold here. Through the game, players will feel "the radiance of the world we are living in now" through the eyes of a 25 year-old office worker.
Here is a summary of the game's synopsis, via the official website:
I'm just a single 25 year-old office worker—how could I be a Queen??

"The Cosmos are protected by the Queen and nine Sacred Guardians."

This fact has become a myth in the modern world.

The 25 year-old Ange was exhausted. She is working hard, but is full of anxiety about her daily life.

At the bar she entered thinking "Why not have a drink once in a while?," she received an invitation for a suspicious new job.

She signed the contract in jest and without taking it too seriously, but in that moment, a young man riding a Pegasus appeared from the sky.

"You have signed the contract, Queen candidate. I have come to welcome you."

Your story with the Sacred Guardians is about to begin.
The game's Sacred Guardians are as follows:
In addition to the game, Koei Tecmo also announced a trio of Angelique Luminarise drama CDs. The "1st Step" drama CD is due out on October 14 in Japan, followed by "2nd Step" on November 11, and "3rd Step" on December 2. Each CD will cost 3,080 yen.
An event titled "Angelique Luminarise New Cosmos Pre-Summit" will be held on December 12 in Japan, featuring all of the game's Sacred Guardians voice actors, as well as the voice actors for Sacred Bird Cosmos Guardians Julius (Shou Hayami) and Clavis (Hideyuki Tanaka). More information will be announced at a later date.
Watch a teaser trailer below.
Japanese
Chinese