New Angelique game announced for Switch
Otome love simulation game due out in 2020 in Japan.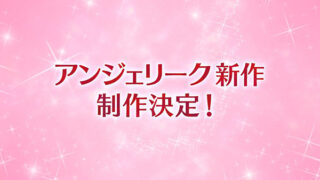 Publisher Koei Tecmo and developer Ruby Party have announced a brand-new entry in the otome love simulation game series Angelique for Switch. It will launch in 2020 in Japan.
Set in a third Cosmos connected to the Sacred Bird Cosmos and Sacred Beast Cosmos that have appeared in the series thus far, the new Angelique features a new illustrator and cast, as well as new Sacred Guardian characters. It will also be playable on Switch Lite.
Additionally, Koei Tecmo announced that Shou Hayami, who plays the role of the Sacred Guardian of Light Julious in the Angelique series, has been inaugurated as the "Neo Romance 25th Anniversary Ambassador." (Neo Romance is the franchise name for the otome simulation games developed by Ruby Party.) For the duration of the 25th anniversary year, various news will be announced regarding Neo Romance titles.