Koei Tecmo will release an enhanced port of monster raising simulation game Monster Rancher 2 featuring new elements and improvements for Switch, iOS, and Android this fall in Japan, the company announced.
Monster Rancher 2, which features over 400 monsters, first launched for PlayStation in February 1999.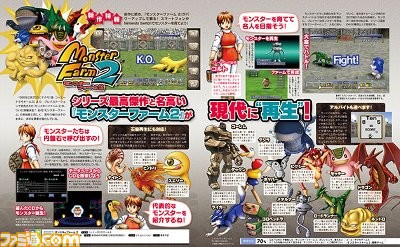 Thanks, Famitsu.
Update 07/08/20 at 2:05 a.m.: Monster Rancher 2 will cost 2,564 yen. Improvements were made based on feedback gathered on Twitter. If you have save data for Monster Rancher 1, you can reproduce slates (not supported between platforms). It also includes the PocketStation mini-game.
Thanks, Ryokutya2089.