Final Fantasy VII Remake part two development already underway
Interview tidbits from the latest issue of Weekly Famitsu.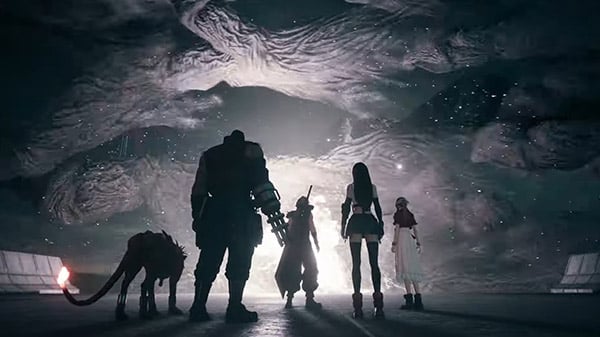 The latest issue of Weekly Famitsu has a 15-page interview with the Final Fantasy VII Remake development team, which confirms that the next part of Final Fantasy VII Remake is already in development.
Get the key tidbits below.
Tetsuya Nomura (Director)

"I fully understand the importance of releasing a continuation soon. We want to deliver as quick as possible. We've grasped where the level of quality should be this time too."
"For the next game, we plan to release something with even greater quality and even more enjoyable than the first game, as quickly as possible."
"When we announce the next game, we hope to also make our future plans clear."
Regarding Jessie's popularity: "I never imagined she would be this popular."
"As for the hand massages [in Wall Market], if we did anything risky in that town, the rating would have most likely gone up, so that was probably the most we could do."
"The Whispers could be seen because you made contact with Aerith. How long was Aerith able to see them? That's a question that I cannot yet answer."

Yoshinori Kitase (Producer)

Naoki Hamaguchi (Co-Director)

"Development on the next game has already begun and we're hard at work. You'll be waiting a little while, but please look forward to it."
"Feedback from fans who want to use Classic Mode at Normal difficulty will be kept in mind for the future."

Motomu Toriyama (Co-Director)

"Roche was going to appear in the last battle, but it ruined the serious tone, so we got rid of it. We had the idea for a battle in the slums in Chapter 14, but gave up on that as there are no roads to ride motorcycles in the slums. He's a character that leaves a huge impression from first sight, so his chances of coming back in the sequel is high."
"AVALANCHE's hideout was removed to create a greater sense of distance between AVALANCHE and Cloud."

Nobuo Uematsu (Composer)

"'Hollow' is the first song I made while playing guitar."

Kazushige Nojima (Scenario)

"The Final Fantasy series is a series that continues to challenge and change. And Final Fantasy VII Remake is no exception."

Makoto Ise (Sound Director)

"Doing the voice work for several languages at once (for a worldwide simultaneous release) was hell in the final stages of development. Between us, we just made it before the deadline."

Keiji Kawamori (Music Supervisor)

"(Although we had the idea of going silent and background music-free to invoke a sense of realism,) we decided to have constant sound like the original Final Fantasy VII."
Final Fantasy VII Remake is available now for PlayStation 4.
Thanks, Ryokutya2089 (2) and Games Talk.