Phoenixx, Bandai Namco, and Dentsu form capital alliance to assist independent developers
Companies to assist in development, visualization, and game production.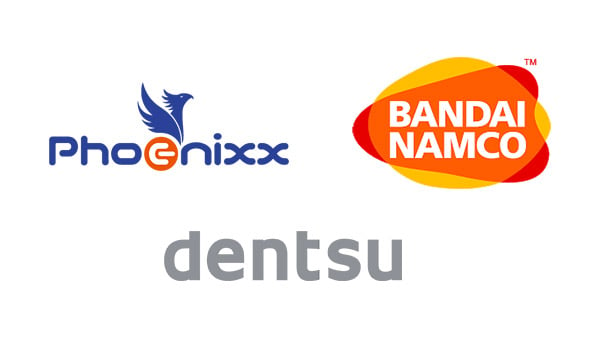 Phoenixx has announced a partnership with Bandai Namco Entertainment and Dentsu Group to support independent developers through a capital business alliance that will assist in areas such as development, visualization, and game production using each company's intellectual properties.
The three companies share a common desire to utilize their know-how and provide services for independent game creators in Japan and overseas, including providing them access to a variety of intellectual properties held by the companies, support for packaging and retail placements, and leveraging each company's expertise in global marketing and promotion.
"Through the support of various creators, we have been able to expand our business both domestically and internationally, and we want to expand the scope of our development of entertainment content," Phoenixx president and CEO Kazunori Sakamoto said in a press release. "We've been working on that concept for a while now, and together with the Bandai Namco Entertainment and Dentsu Group, we are looking forward to taking a more in-depth approach."
Since its establishment, Phoenixx has been committed to bringing "unique and high-quality" titles from independent developers to worldwide markets, while also providing support to creators in their planning, production, sales, and marketing.