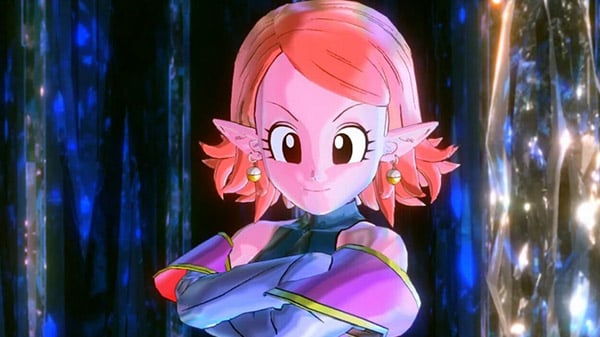 The latest issue of V-Jump has new information on the May-announced update for Dragon Ball Xenoverse 2 that will add Chronoa to the game as a playable character.
Here are the details:
Conton City Tournament

A new event. The more times you play, the more fantastic the prize:

First play – Load screen(s).
Second play – Supreme Kai of Time (Chronoa) playable character.
Third play – Supreme Kai of Time (Chronoa) custom skills.

New Raid

Jiren and the Time Patrollers put your abilities to the test.

Load Screen Customization

Exactly as its name implies.

CC Mascots

Mascot characters that follow the player character and perform cute actions. Characters include Puar, Zeno, Buu, Chiaotzu, and the like. They are similar to minions in Final Fantasy XIV.
Dragon Ball Xenoverse 2 is available now for PlayStation 4, Xbox One, Switch, PC via Steam, and Stadia.
Thanks, Ryokutya2089.