Bloomberg: Big-budget Harry Potter game coming to PS5, Xbox Series X in late 2021
Reveal reportedly planned for sometime after August.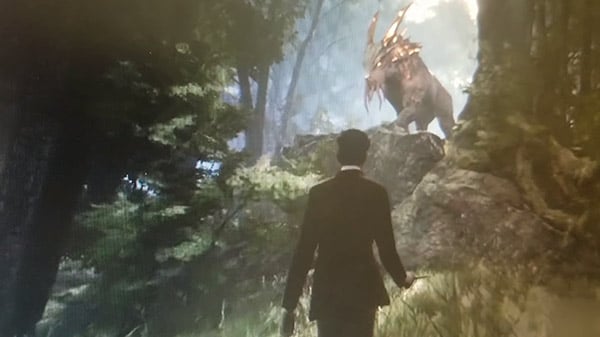 Publisher Warner Bros. Interactive Entertainment and developer Avalanche Software are creating a "big-budget Harry Potter game that will let players role-play as wizards and roam avast, open-world re-creation of Hogwarts and its surrounding areas," Bloomberg reports (2). It will reportedly launch for 'platforms including the upcoming PlayStation 5 and Xbox Series X' in late 2021.
Footage from the new Harry Potter game first leaked in October 2018. While the video was authentic, Bloomberg reports that "most of the rumors that have come out since are not." However, despite the COVID-19 pandemic, a backlash against franchise creator J.K. Rowling, and the possible sale of Warner Bros. Interactive Entertainment, the game is seemingly still on track for its planned release.
Studio management has reportedly yet to address recent comments from Rowling, which were widely seen as transphobic and made some members of the development team uncomfortable, sparking private discussions over the workplace communication app Slack.
One person working on the game told Bloomberg that Rowling has "very little direct involvement" on the game.
Warner Bros. Interactive Entertainment planned to announce the new Harry Potter game during a press conference at E3 2020, which would have taken place in June, but was cancelled due to the ongoing COVID-19 pandemic, according to Bloomberg.
Now, the company plans to unveil its new Batman game at DC FanDome on August 22, followed by the Harry Potter game at a later date, one person with knowledge of the plans told the outlet. Those plans were made before Rowling's comments.
When contacted by Bloomberg, spokespersons for Warner Bros. Interactive Entertainment and Rowling declined to comment.