ANNO: Mutationem – 30 minutes of gameplay [Update]
Footage from ThinkingStars' BitSummit Gaiden live stream.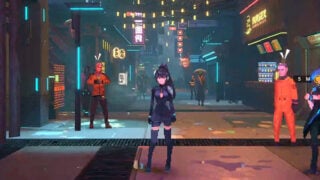 ThinkingStars debuted 30 minutes of gameplay footage from ANNO: Mutationem during its BitSummit Gaiden live stream.
ANNO: Mutationem, developed by ThinkingStars, is a PlayStation China Hero Project title and action RPG set in a future metropolis and themed around the fictional "SCP Foundation" project. Players will explore the bustling streets of the metropolis, the abandoned ruins of a former giant city, and more while fighting against creatures like SCP-682. It is in development for PlayStation 4.
Watch the footage below.
Update 06/28/20 at 11:25 p.m.: ThinkingStars has clarified to Gematsu that ANNO: Mutationem will no longer utilize the SCP property.
"We have been in touch with the SCP intellectual property holder to clarify what we should and shouldn't do, and in the end we decided not to use the logo / term anywhere in the game to steer clear of some issues," a ThinkingStars representative told Gematsu. "So instead we are using it in the same way as Control. For example, all creatures that were inspired by SCP will be changed to the point of not being strictly related. We handed an index in [to the SCP intellectual property holder] with all the changes and they agreed."