The Witcher series sales top 50 million
New sales milestone for the 13 year-old franchise.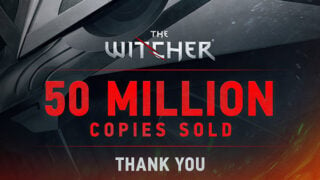 The Witcher series has sold over 50 million copies, developer CD Projekt RED announced.
The action RPG series launched in 2007 with the release of The Witcher for PC, and was followed up by The Witcher 2: Assassins of Kings in 2011 and The Witcher 3: Wild Hunt in 2015. The spin-off Gwent: The Witcher Card Game was released in 2018.