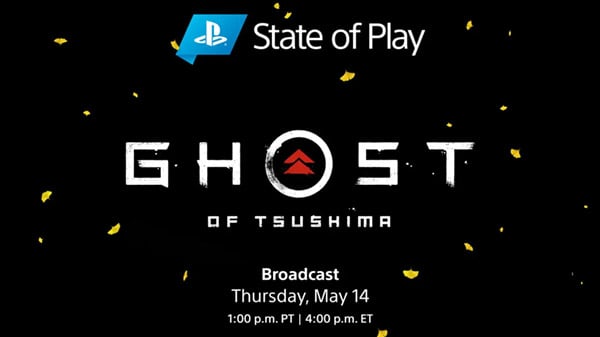 Publisher Sony Interactive Entertainment and developer Sucker Punch Productions will host a State of Play dedicated Ghost of Tsushima on May 14 at 1:00 p.m. PT / 4:00 p.m. ET, the companies announced. You will be able to watch it on YouTube and Twitch.
The 18-minute broadcast will focus entirely on Ghost of Tsushima, including an extended new look at gameplay footage featuring exploration, combat, and more.
Sony Interactive Entertainment clarified that "there won't be any PS5 news or updates in this episode, just a big, beautiful look at Sucker Punch's PS4 open-world epic."
Ghost of Tsushima is due out for PlayStation 4 on July 17 worldwide.