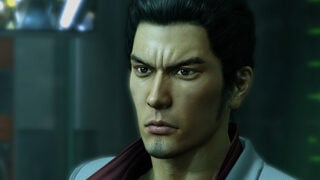 Yakuza: Kiwami is now available for Xbox One via the Microsoft Store and Windows 10 via the Microsoft Store for $19.99. It is also included with Xbox Game Pass for Console and Xbox Game Pass for PC.
The Yakuza remake first launched for PlayStation 4 and PlayStation 3 in Japan in January 2016, followed by PlayStation 4 worldwide in August 2017 and PC via Steam in February 2019.
Here is an overview of the game, via its store pages:
Yakuza, the first installment in SEGA's critically acclaimed action series, gets an extreme remake in Yakuza: Kiwami.

To save his best friend, Kazuma Kiryu takes the fall for a crime he didn't commit, and ends up with a 10-year prison sentence. After being released, Kiryu finds himself expelled from his yakuza family, and alone in a world he no longer recognizes.

Events take a turn for the worse when 10 billion yen vanishes from the vault of the Tojo Clan, Kiryu's former yakuza family, igniting a war in the red-light district of Kamurocho. Together with a mysterious girl named Haruka, Kiryu must fight to survive and uncover the truth hidden amidst the chaos surrounding them.