Umihara Kawase Fresh! coming to PC on May 28
2019-released Umihara Kawase game adds another platform.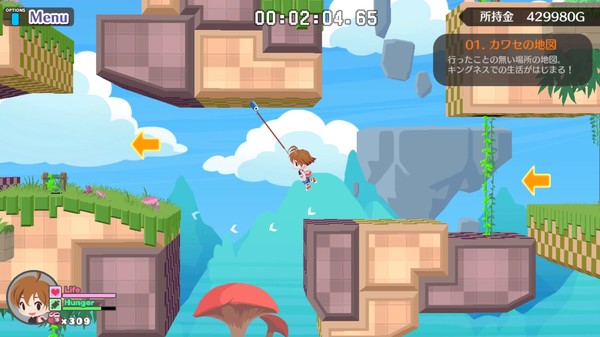 Publisher Success Corporation and developer Studio Saizensen will release Umihara Kawase Fresh! for PC via Steam on May 28, the company announced.
Umihara Kawase Fresh! first launched for Switch in April 2019 in Japan, and in July 2019 in the west. A PlayStation 4 version was released on April 23 in Japan. While the PlayStation 4 version has yet to be announced for release in the west, it is already in the PlayStation Store backend for both North America and Europe, implying an impending release.
Here is an overview of the game, via its Steam page:
The Latest Entry in the Umihara Kawase Series

A major evolution from the Super Famicom title released 26 years ago. Go on a grand adventure with rubber-band action in an expansive world.

The One and Only "Rubber-Band Action" Game

"Rubber-band action" utilizes the rubber rope attached to your fishing line. Use the kickback of the elastic rope to reach high locations; swing to jump from one platform to another; and more.

Largest Entry in the Series Yet

There are over 100 stages, each with their own leaderboards. There is also a high difficulty challenge mode, allowing everyone from newcomers to series veterans to enjoy the game.

The Series' First Open World?

Run around an expansive world. Featuring the series' first quest system, as well as a story. Start a new adventure with Umihara Kawase in the new setting of Mischeliner.

A new "cooking" system also appears, which allows you to make meals using the enemies and ingredients you captured. Eating your meals to power-up is the key to getting through each stage.

Cotton Appears

Nata de Cotton appears in the game as a guest character. With her "flight" system, previously never implemented in the series, the possibilities are endless.

Staff

Game Design and Main Programming Studio Saizensen
Character Design: Kondo Toshinobu, Minato Amika-Minat's, Fumiya