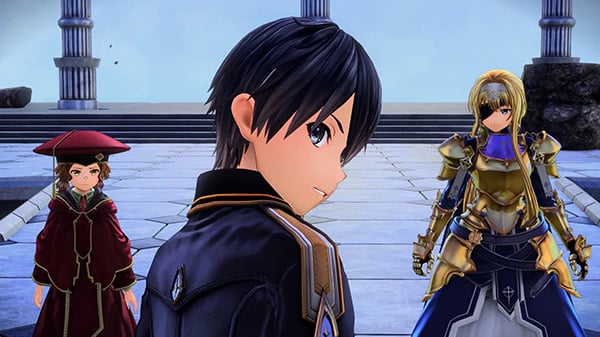 Bandai Namco has delayed Sword Art Online: Alicization Lycoris from its previously announced late May release date to July 9 in Japan and July 10 in the west. It will be available for PlayStation 4, Xbox One, and PC via Steam.
In a message, Sword Art Online: Alicization Lycoris producer Yosuke Futami said that with inevitable delays in development due to the ongoing COVID-19 pandemic, Bandai Namco made the decision to delay the game to protect the health and safety of its staff.
Here is an overview of the game, via Bandai Namco:
About

Your journey is ready to begin…

For the first time ever, players can experience Sword Art Online's anime storyline in game format with Sword Art Online: Alicization Lycoris Play as the protagonist Kirito and immerse yourself in "Underworld," a mysterious virtual world set in the anime's Alicization arc. Featuring intense battle action, stunning JRPG visuals, and an expansive world to explore; your journey through the latest VRMMO Sword Art Online game is ready to begin!

Key Features

Lycoris Flower – Lycoris is a species of flower found in the South of Japan which symbolizes passion, sad memories, reunion, and self-reliance. Experience these themes as you dive into the game's storyline.
Faithful to the Original Work – Kirito has awoken in a mysterious yet somehow familiar virtual world where AIs behave like humans. In this world, Kirito meets a young man named Eugeo. They make a promise where their destinies will soon become entwined. To keep that promise and stay together, they must venture onwards.
Meet Your Favorite Characters – Relive the story of Alicization with your favorite characters such as Kirito, Eugeo, Alice, Administrator, and many more.
Watch a set of old trailers with the updated release date below.
Story & Game Trailer
https://www.youtube.com/watch?v=yUeP75O0MtQ
Story & Game Trailer #2
Release Date Announcement Trailer
Story TV Commercial
Web Commercial