Sega Ages G-LOC Air Battle launches April 30 in the west
Latest western Sega Ages title gets a release date.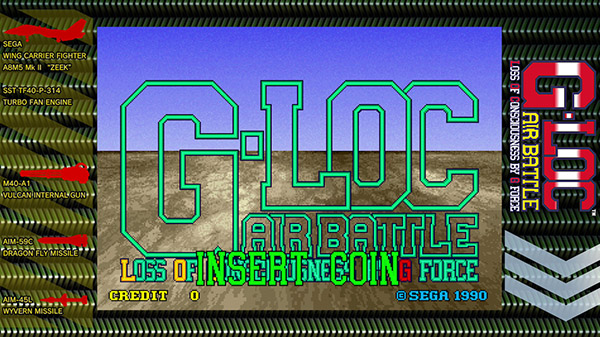 Sega Ages G-LOC Air Battle will launch for Switch via the Nintendo eShop on April 30 in the west for $7.99, Sega announced.
Here is an overview of the game, via Sega:
There's never been a better time to try out this high-octane arcade title thanks to the all-new features introduced in this enhanced release. Shoot your competition down the leaderboards with online rankings, recreate that feeling of the original hydraulic-powered arcade cabinet with a moving cabinet display (among other screen options), or increase those g-forces to the max with AGES Mode, which adds more enemies, more missiles, and a more powerful lock-on system. Finally, the rookies out there can make the skies a little friendlier (or scarier) with multiple difficulty options.

Dodge and weave your way through the treacherous skies as you take on a dangerous mission against an entire squadron of enemy pilots. Created by acclaimed designer Yu Suzuki, G-LOC Air Battle has you taking control of an experimental aircraft as you soar through the blue skies on a series of timed missions, sure to get the blood pumping and the adrenaline flowing.
Read more about the game here.