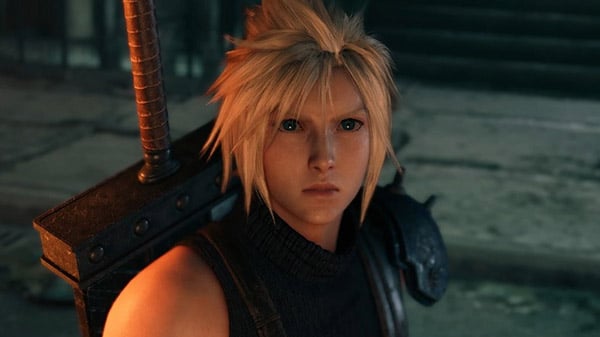 The Final Fantasy VII Remake guidebook Final Fantasy VII Remake Ultimania is now available in Japan, and snippets of the developer interviews within it have been posted online.
Here are the snippets (via @aibo_ac7):
(Warning: The first bullet may be considered a spoiler.)
Yoshinori Kitase, Producer: "[Co-director Naoki] Hamaguchi told me that he wanted to have the battle against the final boss in Midgar. I can't answer any further since we aren't done telling the story. The final scene that has a certain character remain alive is a key moment to this game's mystery."
Kitase: (Regarding how many parts there are…) "We have a rough idea, but haven't exactly decided yet. It's not something we can definitively say. The widespread speculation seems to be that it'll be a trilogy."
Tetsuya Nomura, Co-director: (How is the next part going to be?) "That depends on how many parts there are. If divided into bigger parts it will take a bit of time, and if into smaller parts we will be able to release it in a shorter span. Personally I'd like to release it sooner."
The guidebook also reveals ages of Final Fantasy VII's Turks for the first time (via @aitaikimochi):
Rufus – 30 years old
Tseng – 30 years old
Rude – 30 years old
Reno – 28 years old
Finally, while not related to the Final Fantasy VII Remake Ultimania, producer Yoshinori Kitase recently did an interview with Entertainment weekly, where he confirmed that "development is already moving forward for the next game in the [Final Fantasy VII] remake project." In a message from the development team released in November 2019, director Tetsuya Nomura also said, "We've already begun working on the next one."
Final Fantasy VII Remake is available now for PlayStation 4. A demo is also available via the PlayStation Store.
Thanks, Games Talk.