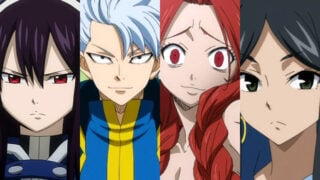 The Fairy Tail game will feature Ultear Milkovich, Lyon Vastia, Flare Corona, and Minerva Orland as non-playable guest party characters, the latest issue of Weekly Famitsu reveals.
Ultear, Lyon, Flare, and Minerva, who are affiliated with other guilds (not the Fairy Tail guild that the main cast represents), will automatically perform actions and cannot be controlled by the player.
Fairy Tail is due out for PlayStation 4, Switch, and PC via Steam on June 25 in Europe and Japan and June 26 in North America.
Thanks, Ryokutya2089.