Danganronpa 10th anniversary website opened
Watch the 10th anniversary trailer.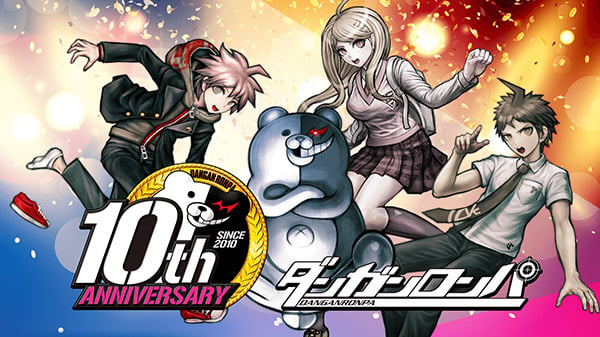 Spike Chunsoft has opened the Danganronpa series 10th anniversary website.
The website currently contains a 10th anniversary trailer and the following three latest information highlights:
Dangan TV: Hope Goes Forward! – Featuring Megumi Ogata as the Main MC, this is the Danganronpa series' 10th anniversary commemoration live stream, broadcasting on the third Thursday of every month. The first broadcast, which is themed "My Encounter with Danganronpa," will feature the latest information on 10th anniversary celebrations, a look back on the series with special guests, and viewer comments based on the theme. It will broadcast on May 21 from 21:00 to 22:00 JST on YouTube.
Identity V Collaboration – NetEast Games-developed asymmetrical horror game Identity V will have a collaboration event with the Danganronpa series. Watch the teaser trailer here.
Danganronpa Series Numbered Titles Coming to iOS and Android – Danganronpa: Trigger Happy Havoc Anniversary Edition, Danganronpa 2: Goodbye Despair Anniversary Edition, and Danganronpa V3: Killing Harmony Anniversary Edition are coming to ioS and Android with a new user interface, improved playability with touch controls, and a gallery that allows you to view in-game illustrations, event scenes, voice-overs, and artwork.
(Editor's Note: We previously covered two of the above highlights here.)
The bottom of the website teases more announcements to come.
Watch the 10th anniversary trailer below.