Danganronpa 1, 2, and V3 coming to iOS, Android
First in series of monthly 10th anniversary broadcasts set for May 21.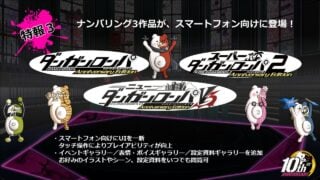 "Anniversary Editions" of Danganronpa: Trigger Happy Havoc, Danganronpa 2: Goodbye Despair, and Danganronpa V3: Killing Harmony are coming to iOS and Android, Spike Chunsoft announced. Release dates were not announced.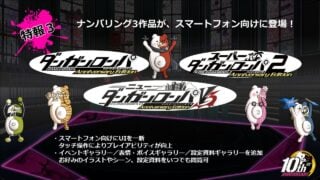 The smartphone versions will feature a new user interface, improved playability with touch controls, and a gallery that allows you to view in-game illustrations, event scenes, voice-overs, and artwork.
Spike Chunsoft also announced that the first in its series of Danganronpa 10th anniversary monthly news broadcasts, titled "Dangan TV: Hope Goes Forward!," will stream live on May 21 from 21:00 to 22:00 JST. It will feature the latest information on 10th anniversary celebrations, a look back on the series with special guests, and viewer comments based on the theme "My Encounter with Danganronpa."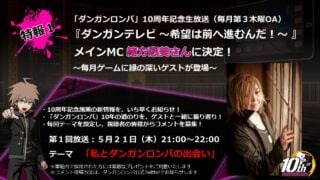 Thanks, Famitsu.