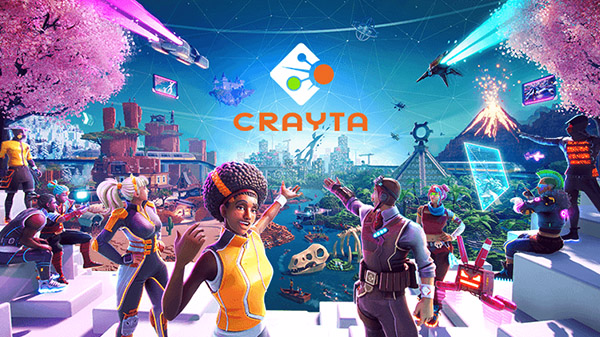 United Kingdom-based developer Unit 2 Games has announced Crayta, a "collaborative game creation and publishing platform" due out exclusively for Stadia this summer. It will be free to Stadia Pro subscribers.
Here is an overview of the game, via Unit 2 Games:
About

Crayta brings together all ages, abilities and backgrounds to create multiplayer games and share them with their families, friends and the rest of the world.

Crayta's goal of making game creation accessible to everyone is a continuation of a vision held by many Unit 2 Games staff for a long time. Key Unit 2 Games staff worked previously on an indie games marketplace (IndieCity), as well as on a sandbox UGC MMO called SkySaga.

Key Features

Our vision is to make high-quality game creation and publishing accessible to the mass market, enabling people of all ages, experience, ability and background to make and publish their own games for a global audience.
Creation and play in Crayta are real-time, multiplayer, seamless experiences and exist in the cloud via Stadia, without the need for separate downloads or additional creative tools.
Basic players can create and publish a simple multiplayer game in as little as 15 minutes (without the need to code or use other specialised skills).
Advanced developers can create complex games limited only by their imagination, iterate and improve on them using Crayta's analytic dashboards. and even earn a revenue share from Unit 2 Games.
Watch the announcement trailer below. Visit the official website here.
Announcement Trailer
Creator Showcases