Too Kyo Games announces original TV anime Akudama Drive
Set to begin airing in July.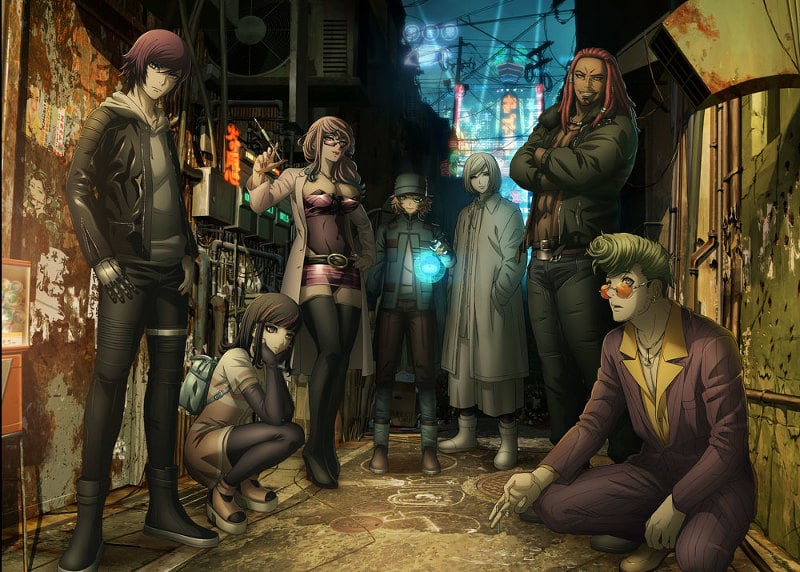 Too Kyo Games has announced Akudama Drive, an original TV anime written by Kazutaka Kodaka and animated by Studio Pierrot set to begin airing in July.
Here is a brief introduction to the story:
Everyone is a Villain

The curtain rises on the criminal action of the Akudama.

Long ago, there was a war between Kanto and Kansai, and the world was separated. Kansai became a vassal state of Kanto and developed independently. However, politics and the arm of the law decayed, and crime grew prevalent. Those criminals are called "Akudama."

The setting of Akudama Drive is a highly developed, but warped society. How do the Akudama act as themselves in this society? The virtues of the Akudama gathered here will clash.
The cast is as follows:
Ordinary Person (voiced by Tomoyo Kurosawa)
Courier (voiced by Yuichiro Umehara)
Brawler (voiced by Shunsuke Takeuchi)
Hacker (voiced by Shun Horie)
Doctor (voiced by Megumi Ogata)
Hoodlum (voiced by Subaru Kimura)
Cutthroat (voiced by Takahiro Sakurai)
And here is the staff list:
Original Work: Pierrot and Too Kyo Games
Story Draft: Kazutaka Kodaka
Character Drafts: Rui Komatsuzaki
Director: Tomohiro Taguchi
Assistant Director: Yoshifumi Sasahara
Series Organizer: Norimitsu Kaihou
Character Design: Cindy H. Yamauchi
Mechanical Design: Shou Yamamoto, Haruo Miyagawa, and Shinobu Tsuneki
Art Director: Yoshiou Tanioka
Background Art: Kaoru Aoki
Color Design: Saori Goda
Editing: Akinori Mishima
Photography Director: Kazuhiro Yamada
CG Director: Hidenori Fujitani
Sound Director: Yukio Nagasaki
Sound Production: delfisound.inc
Music: Aida Shigekazu
Animation: Studio Pierrot
A special live stream will be held on March 21 from 14:15 to 15:00 JST via AbemaTV, which will feature new information.
Watch the debut trailer below. Visit the official website here.