Sega launches 60th anniversary website, Segata Sanshiro-related announcement teased for March 25
Sega Saturn judo fighter mascot staging a return?
Sega has launched a teaser website for its 60th anniversary, which it will celebrate on June 3 this year. The company was established on June 3, 1960.
The teaser website was discovered via a QR code included in a photo of a judo uniform posted by Sega Japan on Twitter today.
The QR code links to 60th.sega.com/segashiro, which features a man in a judo uniform reminiscent of Segata Sanshiro, a fictional character created by Sega to advertise Sega Saturn in Japan between 1997 and 1998. The page is titled "Sega 60th Anniversary Ambassador, Emergence on 3/25." The text reads, "Six days until emergence."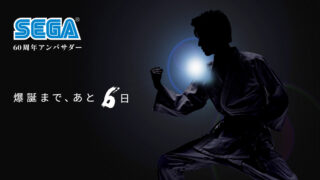 By visiting the parent website, simply 60th.sega.com, the following message appears: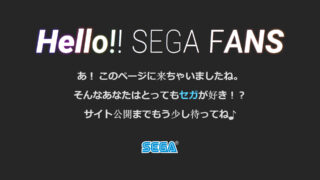 The message reads:
Hello!! SEGA FANS

Ah! So you've come to this page.

You must really like Sega!?

Please wait a little longer until the site is open. ♪
As noted by DualShockers (thanks for the tip), Sega generally holds Sega Fes around the end of March to mid-April, which has hosted announcements such as Sakura Wars for PlayStation 4, the Shenmue I & II collection, and more. Sega has not announced a Sega Fes for 2020 and is unlikely to do so (at least for its usual window) given the impact of the novel coronavirus COVID-19, so it is possible any announcements it may have been planning for such an event could come digitally in celebration of its 60th anniversary.