Sea of Stars Kickstarter campaign funded past first stretch goal; in-game cinematics stretch goal announced
Cinematics pilot sample video released.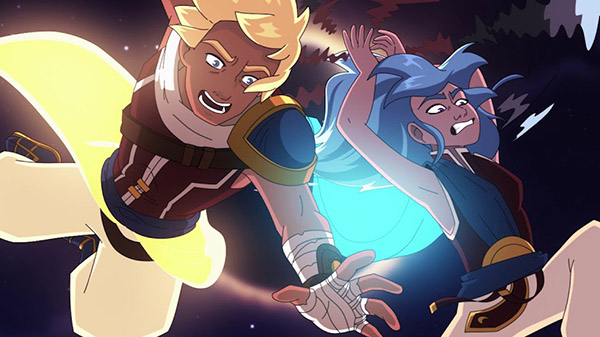 Sea of Stars, the newly announced turn-based RPG prequel to The Messenger by Sabotage Studio that launched its Kickstarter campaign yesterday, has been successfully funded past its first stretch goal of CA$217,000 for a "Single Player+" mode and bonus dungeon, and has announced its second stretch goal of CA$350,000 for in-game cinematics.
"That's one thing we always dreamed of doing, but could never afford!" Sabotage Studio said regarding cinematics in a blog post. "As we want to tell a gripping story full of twist, there's no better way to add to the impact of important moment than with fully animated 2D cutscenes."
The studio continued, "By inviting our friends over at DuCoup Animation to join the ranks of our production, we would get top quality cinematic cutscenes that show the world from camera angles we simply couldn't do in the game engine, adding depth and personality, allowing us to tell the story of Sea of Stars in its full glory!"
Sabotage Studio released a "cinematics pilot" video to show off what the in-game cinematics might look like, but noted that "character designs would be adjusted to fit the official sketches you saw on our promo art so far."
Sea of Stars is due out for consoles and PC in 2022.
Watch the pilot below.
https://www.youtube.com/watch?v=EuT-7b98TdY