Muv-Luv: Project Immortal and Project Mikhail news set for Comiket 98
aNCHOR confirms summer Comiket booth.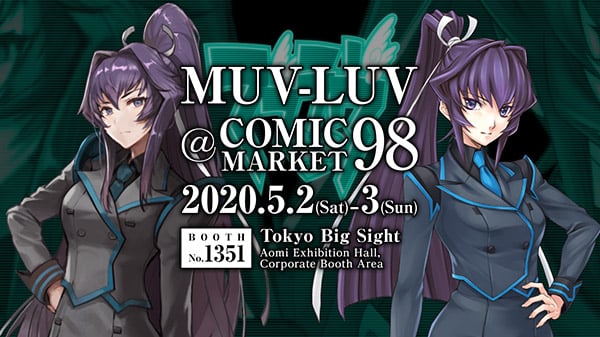 aNCHOR, the company behind the Muv-Luv series, will attend Comiket 98 on May 2, the company announced.
The both will feature new and never-before-seen Muv-Luv series merchandise, as well as old favorites. The merchandise will also be sold online.
aNCHOR will also release new information on upcoming Muv-Luv series games Project Immortal and Project Mikhail. The lead developer of Project Immortal, Kitakuou, as well as the laser-class BETA, will also appear at the booth.
Visit the Muv-Luv series Comiket 98 website here.