Pokemon: Twilight Wings limited anime series – Episode 2: Training
Fighting-type gym leader Bea sets out to grow stronger.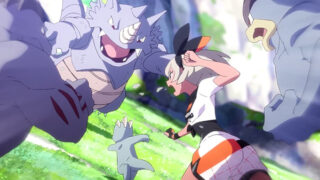 The Pokemon Company has released the second episode of Pokemon: Twilight Wings, the limited animation series animated by Studio Colorido set in the Galar region of Pokemon Sword and Pokemon Shield.
The second episode, "Training," introduces Fighting-type gym leader Bea, who sets out with her Pokemon to elevate their training after losing to Galar's Champion Leon. Will she find her resolve and grow stronger, or succumb to the pressure of defeat?
If you missed the first episode, watch it here.
Watch the second episode below.
English
Japanese