FK Digital to discontinue development of new titles, cancels Chaos Code: Next Episode of Xtreme Tempest [Update]
Developer cites "various reason" for unfortunate development.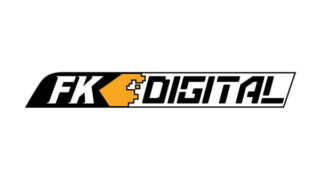 Chaos Code series developer FK Digital has announced that it will stop the development of any new titles after March 31, not including existing titles, and that the development of its recently announced Chaos Code: Next Episode of Xtreme Tempest has been terminated.
Find the full press releases below.
FK Digital Pty. Ltd. – Important Announcement

Dear all partners and players,

First of all, thank you everyone for your long-term support and love to us and our games. We hope you enjoy playing the games developed by us, FK Digital.

Today we truly regret to announce that for various reasons we made a decision to stop development of any new titles after March 31, 2020 (the existing titles are not affected).

And we also regret to add that the development of our new title Chaos Code Next, which we only announced last month, will also be terminated.

Taking a break is for accomplishing a longer journey.

Hope we shall meet again sometime.

February 10, 2020
FK Digital (All Staff)
Update 10:15 p.m.: Chaos Code series producer Mickey Lin shared the following message:
I truly regret to inform everyone of this bad news, despite tweeting last week that I will try my best to continue the development of Chaos Code Next.

Lack of human resources and budget were always the long-term issue for the company—however the real reason why FK Digital had to make this tough decision is because of my current mental condition to the level that I cannot continue this job anymore.

If you have been following me or Chaos Code for many years, you may know that this title was created by myself—Mickey, together with my younger brother—Michael. Back in 2016, we announced the very first trailer of Chaos Code Next at Toushinsai (a major e-sports event in Japan).

Unfortunately, my brother Michael then passed away on December 25, 2017, due to illness. And we never made this sad news public, not even to the employees of FK Digital.

After I lost my brother, who was also the main director and the main force of Chaos Code development team, there were many times I thought of giving up the whole thing, but Chaos Code Next was the complete version of Chaos Code, and it was always our dream, for both Michael and myself, to fully finish the development of this title. To achieve this dream, people I really cared and loved supported me, and gave me the motivation to keep up. But recently, I lost their support, too.

Two years ago, I made the difficult decision to continue chasing our dream. And it was even more painful decision today. This decision would have disappointed many people for sure, but I mentally really cannot hold anymore. From the very first fighting game Michael and I made—Fighter's Kyodotai, then Fighter's Kyodotai Flash, Super Cosplay War Ultra, and till Chaos Code, for 20-plus years we never stopped making fighting games, my brother already took rest two years ago, maybe it is time for me to take a break now.

Same words again, taking a break is for accomplishing a longer journey. Hope we shall meet again sometime.

—

I would like to thank my parents for raising me and supporting my career. Only with such enlightened parents I could realize my dream of making video games.

Then there is my Japanese friend Sakura, who I met during my schooling in Australia. He was the teacher, who was making his own fighting game as a hobby, and then influenced us to start making fighting games.

Next is Mr. Kidooka, President of Arc System Works. Without his support and guidance, FK Digital could not have achieved such success today.

And of course, thanks to all business partners and FK Digital employees who we worked together, and to the arcade shops and players who supported Chaos Code for many years.

And finally, to my dearest brother, Michael, who had been with me for 38 years, grew up playing together and chasing dreams together. I will always remember him.

I truly thank everyone from the bottom of my heart.

Mickey Lin
February 10, 2020
A full list of games developed by FK Digital is available at its official website.