Blue Protocol closed beta test sign-ups now available
Plus some new footage and screenshots.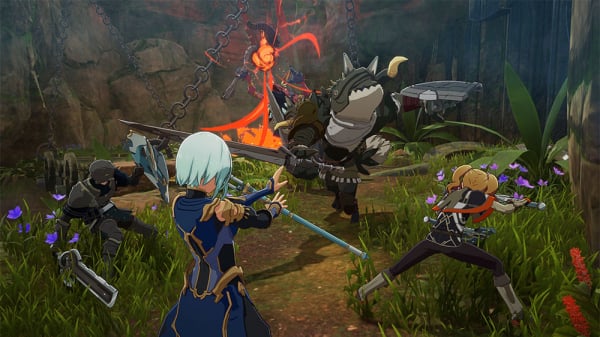 Bandai Namco has opened sign-ups for the closed beta test for Blue Protocol, its upcoming massively multiplayer online RPG for PC, which will run for four days from sometime in late March. Entry will be available until March 2 at 11:00 JST.
A total of 50,000 users will be accepted to participate in the closed beta test. To participate, you must reside in Japan and have a Bandai Namco ID. Users accepted into the beta will also be able to invite one friend to join the test.
If you missed it last week, read up on profiles for newly revealed characters Feste, Jake, Einrain, Aerinse, and Tryis here. More information about the game is available here.
Bandai Namco also relaunched the Blue Protocol official website, which includes new videos of the four character classes and character customization, as well as over 40 new screenshots. Watch the footage below. View the screenshots at the gallery
Aegis Fighter
A close-range class that is balanced in offense and defense, and fights on the front lines. With defense skills that utilize a strong shield, Aegis Fighters can protect themselves as well as their party.
Twin Striker
A close-range class that wields dual hatchets and unleashes fierce, storm-like attacks. By piling up attack on top of attack without break, the Twin Striker's power will rise even further beyond their limit.
Blast Archer
A class that specializes in long-distance attacks and party support. The Blast Archer utilizes various tactics depending on the state of battle, including attacking the enemy's weak point and ranged attacks.
Spell Caster
A class that can learn attacks of various attributes, including fire, ice, and thunder. The Spell Caster's high power and attribute effects are more effective in party-based battles.
Character Customization
Freely mix and match a wealth of options from body build to hair style, eye shape, facial features, and more to create your own custom character.