Blue Protocol closed beta test announced, new trailer and character details
All the latest on the upcoming MMORPG.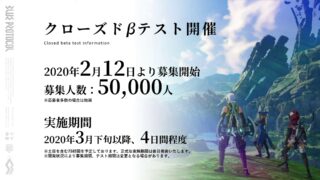 Bandai Namco has announced a closed beta test for Blue Protocol, its upcoming online action RPG for PC, which will run for four days from sometime in late March. Applications will open via the official website on February 12, and a total of 50,000 users will be accepted.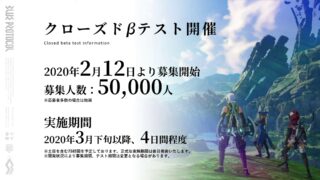 The company also released a new trailer and detailed several characters, including the player, Feste, Jake, Ainlein, Eilinze, and Thyris; as well as features such as mounts and character creation:
Player

The protagonist of the story. The player's avatar. He / she adventures the world in search of his / her lost memories, and before long confronts a spectacular fate.

Feste

A demihuman girl who joins the player's journey. She is a cunning trickster that deceives others to get her way around.

Jake

A self-proclaimed "Top of the Top" adventurer whose name is well-known in Asterleeds. He is undeniably skilled, but his behavior is a little untrustworthy.

Einrain

A mysterious girl who you spot many times on your journey. She helps you without saying much. She seems to be related to the Bapharian religion but…

Aerinse

A woman who appeared at the pillar of holy prayers. She claims to be have come from beyond space time for a great cause. And that lies about the future she tells…?

Tyris

A woman who is the bodyguard of Aerinse. She always does "what she has to" and does not stand down from making harsh decisions at times.

Mounts

Character Creation
Watch the trailer and the a "Development Room Report" video below.
Trailer
Development Room Report: February 7, 2020