Touhou Spell Bubble trailer, new songs crossfade video
Rhythm puzzle game due out on February 6 in Japan.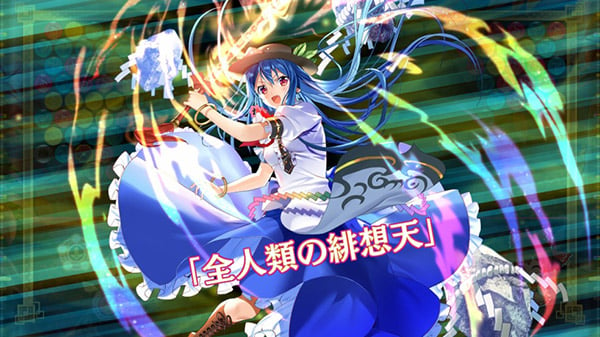 Taito has released a new trailer and new songs crossfade video for Touhou Project rhythm puzzle game Touhou Spell Bubble, which is due out for Switch via the Nintendo eShop on February 6 in Japan for 5,800 yen.
The 12 new songs featured in the crossfade video are as follows:
"Bubble no Jumon wa Shuu! Po! Push!" by ARM x Lettuce Shichijou feat. Marisa Kirisame (voiced by Naomi Ohzora)
"IMAGINA" by Akatsuki Records feat. Stack
"VERMILLION EARTH" by SOUND HOLIC feat. Nana Takahashi
"Satoriai (feat. ytr)" by TamaOnSen feat. ytr
"Hikari Puzzle" by Butaotome feat. Ranko
"Kimiiro Petal" by A-One feat. 3L
"PEEK-A-BOO" by Shinra Banshou feat. Ayaponzu*
"Kyoukai no Utage" by Masaki (Zuntata) feat. Yukari Yakumo (voiced by Shizuka Ito)
"Kanata he no Tabiji" by Yuuhei Satellite feat. Reimu Hakurei (voiced by Ayaka Suwa)
"Pure Furies -YS MIX-" by Yuu Shimoda (Zuntata)
"Koi no Emotion" by Silver Forest feat. Aki Nekomori / Kuroneko / Moriru
"Grand Regression" by RD-Sounds feat. Meramipop
Watch the videos below. Read more about the game here and here.
Trailer
12 New Songs Crossfade