Little Busters! Converted Edition for Switch launches April 23 in Japan
Switch release supports English and Japanese language options.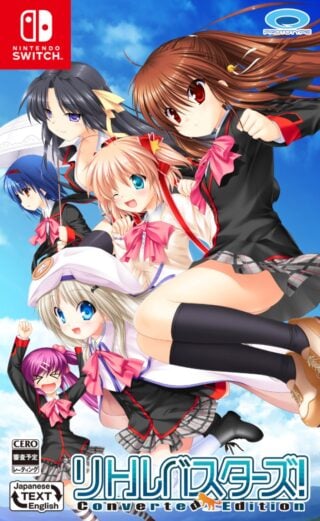 The Switch version of Little Busters! Converted Edition will launch on April 23 in Japan for 6,050 yen, listings at Japanese retailer such as Rakuten confirm.
Pre-orders will include the special drama CD "'Our' Morning."
Little Busters! Converted Edition for Switch includes all of the additional elements implemented in the romance visual novel thus far, including full voice-overs for not only the main characters, but also for supporting characters, as well as the portrait for popular sub-character A-chan Senpai added in the PS Vita version, and the new event CG for certain scenes added in Little Busters! Perfect Edition for PC.
Other new features include the ability to Switch between English and Japanese text at any time during the game, a "Busterpedia" explaining the Japanese culture terms used in the game, full touchscreen control support, and the ability to play the game with a one hand via a single Joy-Con (R) in table and TV modes.
Little Busters! Converted Edition first launched for PlayStation 2 in December 2009 in Japan, followed by PSP in November 2010, PS Vita in March 2012, and PlayStation 3 in March 2013. An English version was released for PC in November 2017.