Gio Corsi joins IllFonic as Chief Product Officer
"There are some big exciting times ahead for [Illfonic]," Corsi says.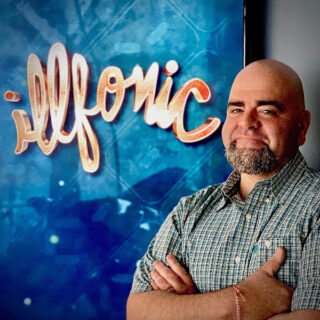 Gio Corsi, the former head of Global Second Party Games at Sony Interactive Entertainment, has joined Predator: Hunting Grounds developer IllFonic as its Chief Product Officer at its Tacoma, Washington location, the company announced.
"I'm extremely impressed with the passion, excitement and dedication of the team here at IllFonic, not to mention they are currently working on some killer titles," Corsi said in a press release. "To me, most importantly, it's the people, and [Illfonic CEO and co-founder Charles Brungardt's] built an incredible team here across all disciplines. They love what they do and they are fans of playing their games as much as they are developers working on them and to see that firsthand is great. They also have some exciting goals for the future, not only with their projects but with the company, it's made my decision to join them an easy one."
In addition to Predator: Hunting Grounds, which is published by Sony Interactive Entertainment, IllFonic has other projects in development across its three locations in Golden, Colorado; Tacoma, Washington; and Austin, Texas. Corsi will oversee these projects from inception to finish, manging both the Production and Marketing, and Communications departments. Corsi will explore new business opportunities, as well as set and manage expectations for IllFonic's lineup.
Corsi continued, "I really feel like I will complement the IllFonic crew while at the same time push them towards new ideas and avenues. I can tell there are some big exciting times ahead for us, but first I have to find a new ramen spot to call home!"