Genshin Impact PC and smartphone closed beta test set for Q1 2020; closed beta key giveaway
Enter the giveaway by telling us why you're looking forward to the game.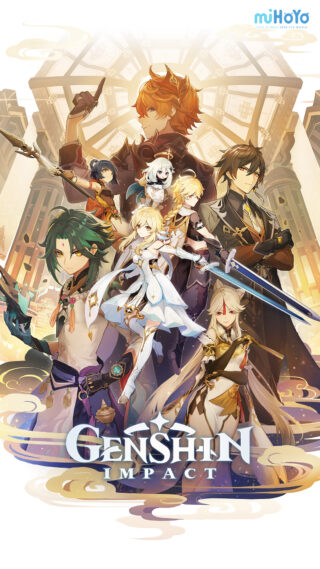 miHoYo will host a closed beta test for open-world RPG Genshin Impact across PC, iOS, and Android in Q1 2020, the publisher and developer announced. Registration for the closed beta is available now at the game's official website.
Gematsu has also been provided 30 closed beta keys to give away to readers. To enter the giveaway, comment on this post with a few sentences about why you are are excited for Genshin Impact, or why you want to try out the beta. We will pick out our favorite comments after entry closes sometime in early February.
Here is an overview of Genshin Impact and the closed beta, via miHoYo:
About Genshin Impact

Genshin Impact is an open-world action RPG title set in the fantasy realm of Teyvat, which offers a vivid, freely- explorable world, multiple characters, an in-depth elemental combo-based combat system and an engaging story. As a mysterious figure referred to as "The Traveler," players will embark on a journey of finding their long-lost sibling to piece together their own mystery, while unraveling Teyvat's many secrets. Joined by a lively companion called Paimon, players will explore the land filled with varied landscapes, culturally-diverse towns, and treacherous dungeons. By mastering the power of the seven elements with a custom party of up to four characters, players will overcome merciless foes and fiendish puzzles.

About the Genshin Impact Closed Beta Test

In the initial closed beta test, Genshin Impact revealed Mondstadt, the City of Wind (Anemo) with a variety of adventures, stories, and characters. This time, Genshin Impact builds on Teyvat with an all-new story in Liyue Harbor, the City of Rock (Geo), that whisks traveler away to a new, eastern-inspired locale. There, players will find an immersive gameplay experience featuring breathtaking aesthetic design, content-rich discovery, brand new characters, and an in-depth skill and talent system.

Being the richest city of the seven nations, Liyue Harbor shines like jade in the east. Legend says that the God of Geo drove out the ancient sea monsters of this once barren land and taught its first inhabitants to smelt metals and ores. He then encouraged them to open trade with other cities. Thanks to the diligent efforts made by several generations, ships carrying wealth from all over the world converge in Liyue Harbor nowadays, making it the most prosperous port city in Teyvat.

Liyue Harbor can be seen after passing through Mt. Tianheng. From there, tightly clustered ships and flows of people could be mistaken for woven threads. Beyond the bustle of the docks, towards Feiyun Slope, many appealing pavilions and kiosks from a faraway time welcome visitors from everywhere. Hidden in the gardens of Yujing Terrace, the majestic Yuehai Pavilion towers over the city.

Genshin Impact is set to showcase Liyue Harbor in the next closed beta to allow players an opportunity to understand the legend of the Geo Archon and unveil the secrets of this gorgeous city starting Q1 of 2020 on PC, iOS and Android. Beta applications are now being received here on the Genshin Impact website.
When it launches, Genshin Impact will be available for PlayStation 4, Switch, PC, iOS, and Android. If you missed it earlier this week, watch the latest trailer here.
View a new set of artworks at the gallery.