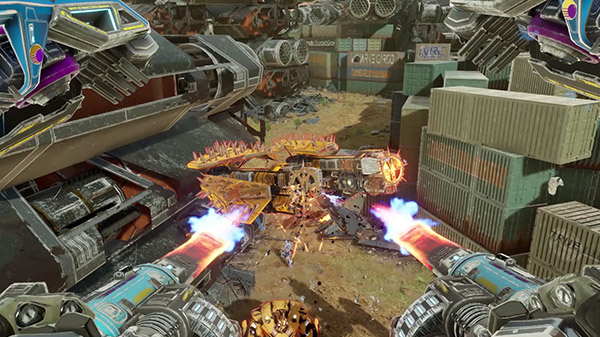 Publisher Private Division and developer V1 Interactive have released a trailer for the recently announced Disintegration technical beta.
The closed multiplayer technical beta will run from January 28 to 29 between 8:00 a.m. PT and 11:59 p.m. PT each day, followed by the open beta from January 31 to February 1. Sign-ups are available at the official website.
As previously announced, both betas will feature two of three multiplayer game modes that will be available in the full game at launch. Read more about those here.
Disintegration is due out for PlayStation 4, Xbox One, and PC via Steam in 2020. Read more about the game here.
Watch the trailer below.
https://www.youtube.com/watch?v=GZC68Q7A6Jg