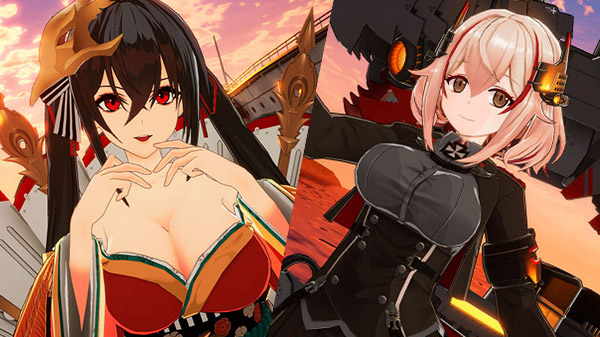 Compile Heart has released the first screenshots of Azur Lane: Crosswave downloadable content characters Taihou and Roon.
The characters make up two of five planned character add-ons:
DLC #1: Taihou (voiced by Aoi Yuuki)
DLC #2: Formidable (voiced by Rie Kugimiya)
DLC #3: Roon (voiced by Satomi Satou)
DLC #4: Le Malin (voiced by Haruka Shiraishi)
DLC #5: Sirius (voiced by Ruriko Aoki)
Each add-on will also include three additional Secretary Ship / Combat Support characters, which have yet to be announced.
Azure Lane: Crosswave launched for PlayStation 4 on August 29 in Japan, and is due out for PlayStation 4 and PC via Steam on February 13 in North America and February 21 in Europe. Pre-orders for the PlayStation 4 physical edition are available now.
View the screenshots at the gallery.