The Talos Principle: Deluxe Edition now available for Switch
2015-released first-person puzzle game adds another platform.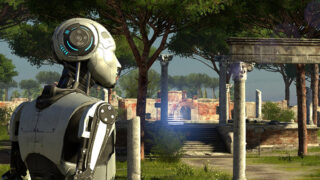 Publisher Devolver Digital and developer Croteam have released The Talos Principle: Deluxe Edition for Switch via the Nintendo eShop for $29.99.
The Talos Principle first launched for PC, Mac, and Linux in December 2014, followed by Android in May 2015, PlayStation 4 in October 2015, iOS in October 2017, and Xbox One in August 2018.
Here is an overview of the game, via Nintendo.com:
About

The Talos Principle is a philosophical first-person puzzle game from Croteam, the creators of the Serious Sam series, and written by Tom Jubert (FTL, The Swapper) and Jonas Kyratzes (Infinite Ocean). Assume the role of a sentient artificial intelligence placed within a simulation of humanity's greatest ruins and linked together through an arcane cathedral. Players are tasked with solving a series of increasingly complex puzzles woven into a metaphysical parable about intelligence and meaning in an inevitably doomed world.

Key Features

Overcome more than 120 immersive puzzles in a stunning world.
Divert drones, manipulate laser beams and even replicate time to prove your worth—or to find a way out.
Explore a story about humanity, technology and civilization. Uncover clues, devise theories, and make up your own mind.
Choose your own path through the game's non-linear world, solving puzzles your way.
Watch a trailer below.