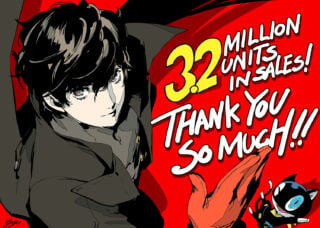 Total shipments for Persona 5 have topped more than 3.2 units worldwide and Japanese shipments for Persona 5 Royal have topped 400,000 units Atlus announced.
In total, the series has sold more that 11.1 million units.
Persona 5 first launched for PlayStation 4 and PlayStation 3 in Japan in September 2016, followed by the Americas and Europe in April 2017. Persona 5 Royal launched for PlayStation 4 on October 31, 2019 in Japan.