Jack Jeanne launches August 5, 2020 in Japan
"Shounen opera simulation game" from the creator of Tokyo Ghoul.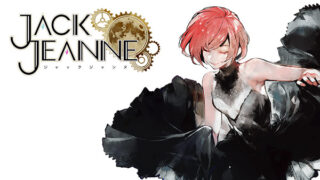 Jack Jeanne, the April-announced game from Tokyo Ghoul creator Sui Ishida, will launch for Switch on August 5, 2020 in Japan for 7,800 yen, developer Broccoli announced.
A 12,300 yen "Univers Collection" limited edition will also be available, which includes a copy of the game, special box, art book, short novel titled "Another" (character stories not told in the game), original drama CD, and vocal collection CD.
Jack Jeanne is a "shounen opera simulation game" divided into story, simulation, and rhythm game parts:
Story – You are protagonist Kisa Tachibana (first name changeable), a new student enrolled at the boys-only Univers Opera School, hiding the fact that you are a girl. Devote each day to stage rehearsals while spending your school life with your individual classmates.
Simulation – Your missions are to lead your class to victory and to be chosen as the lead role for the final performance. Compete against gifted rival classmates in attempts to achieve your goals. Perhaps what you need for that is more than just good performance results…? The choice you make will have a major impact on the ending of the story.
Rhythm Game – Performance parts play out as rhythm games. There are two types of rhythm parts: singing parts where you can enjoy hearing the characters sing, as well as parts where you can enjoy full-blown dances choreographed by Seishiro. With simple controls and genuine rhythm action, bring your class' performance to life.
If you missed our previous coverage of the game, read up on the story here. Visit the official website here.