Dragon Quest Builders 2 Jumbo Demo now available for PC
Transfer your demo save files to the full game when it launches.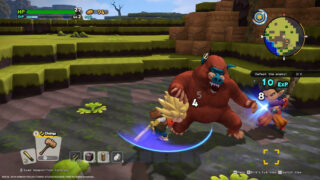 Square Enix has released the Dragon Quest Builders 2 Jumbo Demo for PC via Steam ahead of the full game's PC debut on December 10.
Here is an overview of the demo, via Square Enix:
In the Jumbo Demo, players can embark on a journey to become a "Master Builder" by playing through the first three areas that include: the tutorial area, the deserted Isle of Awakening, along with a large portion of the Furrowfield island. For builders eager to continue their adventure after the Jumbo Demo ends, the save file can be transferred into the full retail version of Dragon Quest Builders 2.
Dragon Quest Builders 2 is available now for PlayStation 4 and Switch. The Jumbo Demo is also available on consoles.